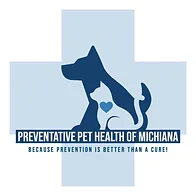 April 5, 2021
New Tenant, Preventative Pet Health, at the Commerce Center on the East Race
Matthews LLC Announces a new tenant, Preventative Pet Health, at the Commerce Center on the East Race
South Bend, IN – April 5, 2021 – Matthews LLC is excited to announce that a new tenant, Preventative Pet Health, will be opening its doors in Suite #104 at the Commerce Center on the East Race. Preventative Pet Health aims to address the urgent need for low-cost pet vaccinations in the South Bend community, particularly in response to the increased demand for veterinary services during the COVID-19 pandemic.
The pandemic has led to a significant rise in pet adoptions, resulting in an overwhelming number of puppies and kittens in need of vaccinations to prevent life-threatening diseases. Local veterinary clinics have struggled to accommodate the surge in demand for their services, leaving many pets at risk. Preventative Pet Health is committed to filling this gap by providing affordable and accessible vaccinations to help protect the health and well-being of pets in the South Bend area.
As a tenant at the Commerce Center on the East Race, Preventative Pet Health will be joining a thriving community of businesses and organizations committed to making a positive impact in South Bend. Matthews LLC is proud to support Preventative Pet Health in their mission to safeguard the health of local pets and looks forward to their contributions to the community.
The opening of Preventative Pet Health in Suite #104 at the Commerce Center further demonstrates Matthews LLC's dedication to creating a vibrant and diverse business environment in the heart of South Bend. Preventative Pet Health is expected to begin operations in a couple of weeks.
For more information about Preventative Pet Health or Matthews LLC's involvement in the Commerce Center, please visit www.MatthewsLLC.com or contact:
Matthews LLC 401 East Colfax Ave, Ste 277 South Bend, IN 46617 Phone: (574) 500 – 2505 Email: [email protected]