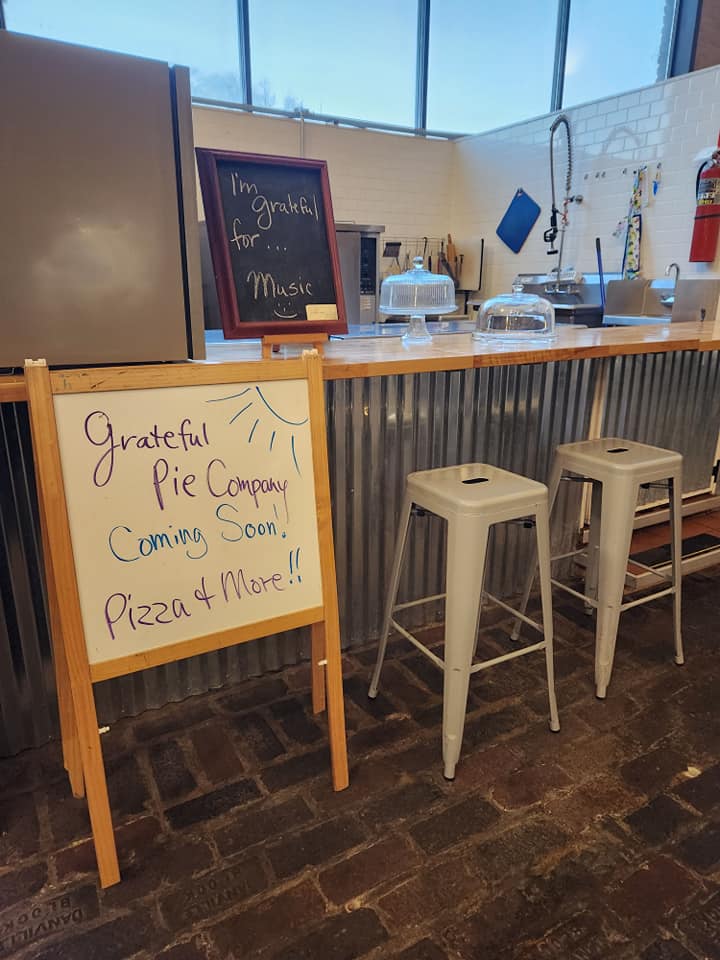 February 2, 2023
Opening of Grateful Pie Company in Commerce Center on the East Race
South Bend, IN – February, 2023 – Matthews LLC is excited to announce the opening of the Grateful Pie Company, a new and innovative restaurant incubator tenant in the Commerce Center on the East Race. Grateful Pie Company, owned by Barbara Funnell, a passionate Grateful Dead fan, brings a unique and delicious dining experience to the South Bend community.
Barbara Funnell started her culinary journey by selling homemade pies and other goods grown from her family orchard.  She was selling her pies and other baked goods at the River Valley Farmers Market, also located in the Commerce Center. After much success and a loyal following, she decided to expand her business and open Grateful Pie Company in the restaurant incubator program in the Commerce Center's Atrium.
Grateful Pie Company offers a delightful range of pies, using locally-sourced ingredients and incorporating Barbara's love for the Grateful Dead into her creations. The restaurant incubator program, designed to support up-and-coming culinary entrepreneurs, has provided Barbara with the perfect opportunity to share her passion for pie-making with a larger audience.
Matthews LLC is proud to support innovative businesses like Grateful Pie Company and contribute to the vibrant culinary scene in South Bend. The opening of Grateful Pie Company is another testament to the success and growth of the Commerce Center on the East Race, as it continues to attract a diverse range of businesses and tenants.
For more information about Grateful Pie Company, the restaurant incubator program, or Matthews LLC's involvement, please visit www.MatthewsLLC.com or contact:
Matthews LLC
401 East Colfax Ave, Ste 277
South Bend, IN 46617
Phone: (574) 500 – 2505
Email: [email protected]