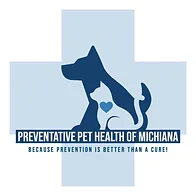 September 15, 2022
Preventative Pet Health Expands & Offers More Services
Matthews LLC Announces Expansion of Preventative Pet Health at the Commerce Center on the East Race
South Bend, IN – September 15, 2022 – Matthews LLC is proud to announce the expansion of Preventative Pet Health, a tenant at the Commerce Center on the East Race. Due to their remarkable success and growing demand for their services, Preventative Pet Health will be doubling their space in Suite #157 to offer a broader range of veterinary care, including surgeries, spays, and neutering.
This expansion comes just over a year after Preventative Pet Health first opened its doors in Suite #104 at the Commerce Center on the East Race, in response to the urgent need for low-cost pet vaccinations. Their commitment to providing affordable and accessible pet healthcare has resonated with the South Bend community, leading to their rapid growth and the need for a larger space.
The expanded Preventative Pet Health facility will continue to provide low-cost vaccinations while adding a full range of veterinary services to better serve the needs of South Bend's pet owners. This expansion further demonstrates Matthews LLC's dedication to fostering a vibrant and diverse business environment in the heart of South Bend and supporting businesses that make a positive impact in the community.
Matthews LLC is confident that Preventative Pet Health's expanded services will contribute significantly to the health and well-being of pets in the South Bend area and looks forward to witnessing their continued success.
For more information about Preventative Pet Health's expansion or Matthews LLC's involvement in the Commerce Center, please visit www.MatthewsLLC.com or contact:
Matthews LLC 401 East Colfax Ave, Ste 277 South Bend, IN 46617 Phone: (574) 500 – 2505 Email: [email protected]