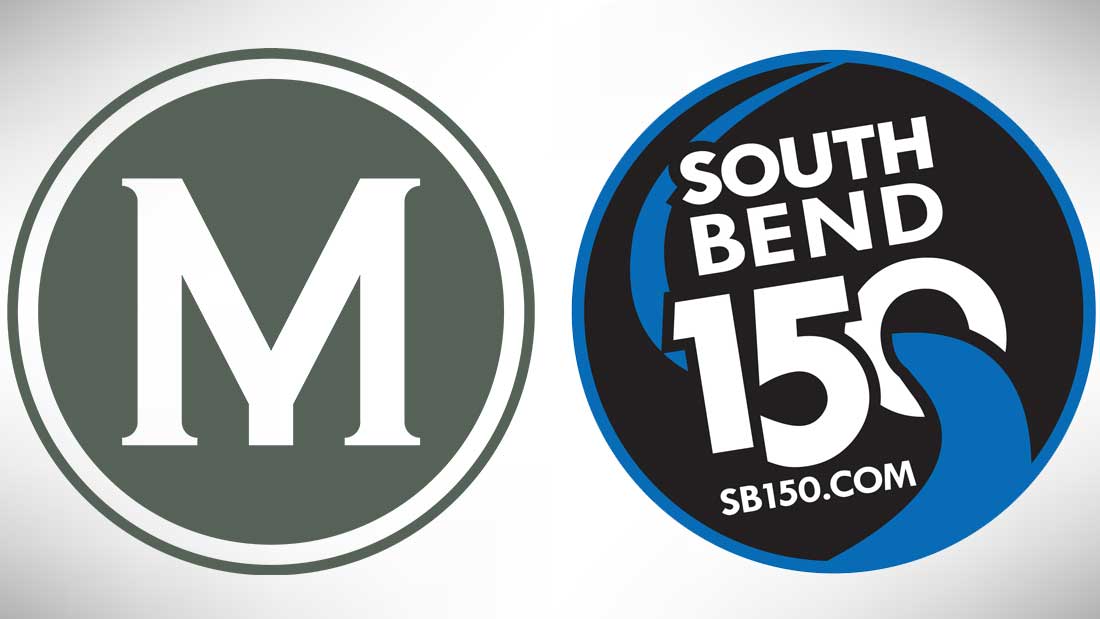 May 22, 2015
Matthews LLC and SB150 Weekend
Published May 22, 2015
The time is now, It is officially the SB150 birthday weekend!
We are so excited with the anticipation of this great celebration and acknowledgement of South Bend's past, present, and future. There is so much happening in this city, downtown South Bend, this is a perfect time to enjoy all of the things our city has to offer. From concerts to food vendors to art exhibits to zip lines and helicopter rides, this weekend will highlight a range of various activities and attractions.
And of course also the lighting of the river lights, an installation that has been in the works for three years and under construction for two months. Bringing this attention to our beautiful river is such a great thing for our natural beauty and the core of this place.
We can't wait to take part in the myriad things that are going on and wanted to highlight a few of the ways we specifically are involved as we go into this jam packed weekend!
521 E. Jefferson Bldg.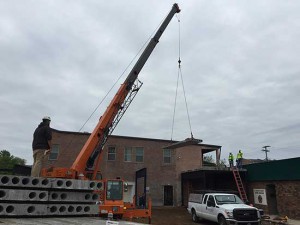 This week our renovations of the 521 E. Jefferson Blvd. took another big leap forward as we began the installation of a major deck expansion, which we are planning to complete this June 2015. This building was built in the early 1900s and used to be Michael's hair salon. We have put a lot of work into it over the past few years (which can be seen here) to transform the space for both commercial and residential use. Now completing this renovation is the addition of a New Orleans style wraparound deck that follows the sidewalk on Jefferson Blvd. and around into the parking lot, providing a great view of downtown South Bend just in time for all the festivities! Another celebration of both old and new.
South Bend history wall on Niles Ave
We also finished construction of a wooden wall on Niles Ave. that will act as a timeline as part of the SB150 celebrations. It starts in the 1600s and goes all the way up to 2065. Over the course of the weekend people will be able to add meaningful events from their own lives and family's lives to the timeline. Come by and add when your great grandparents moved here or when you got married or when you are going to graduate from high school! We look forward to learning more about our community together and all of the journeys we've all had here in this river city!
SB150 Beer Garden
And we will also be operating a beer garden for the weekend in Suite 11 (at the Emporium building) and outside on the corner of Niles Ave. and Jefferson Blvd. We will be serving beer and wine Saturday and Sunday all day and can't wait to be at ground zero for all the festivities! U93 will be broadcasting from Suite 11 and we'll have music both days!
These, it goes without saying, are just a few of the great parts of this weekend's celebrations. We can't wait to see everything come together over the next few days! We hope that you take some time to come down and see the results of so many people's hard work over the last year, but also over the last 150 years!
Let's all get together and celebrate the enduring past, vibrant present, and promising future of South Bend!
We SB!
–The Matthews, LLC Team