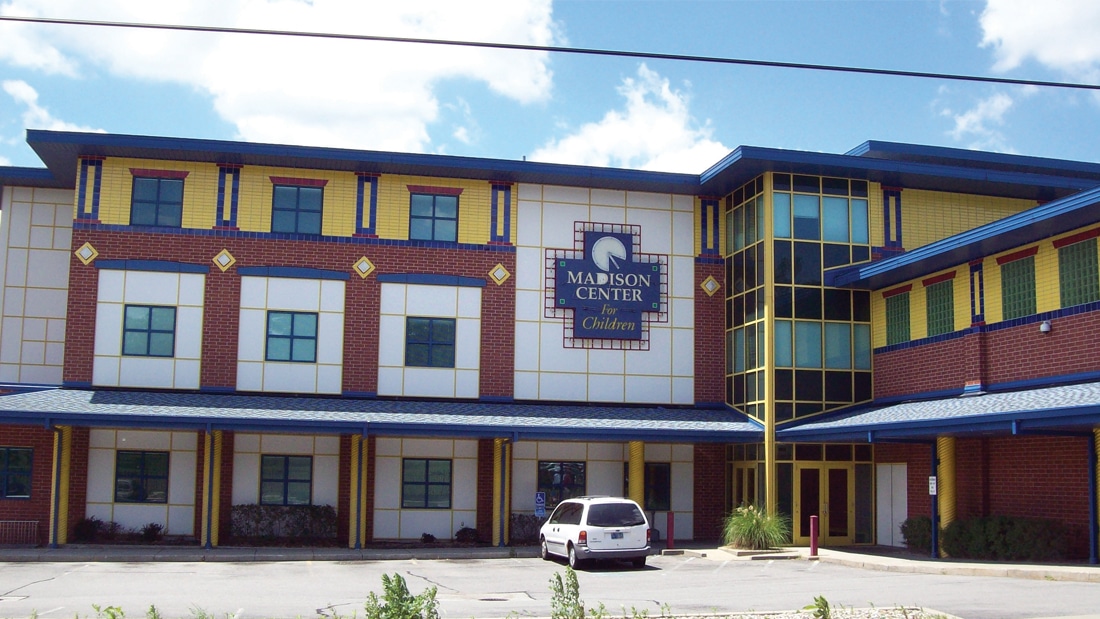 January 7, 2016
Former Madison Center for Children Acquired
FOR IMMEDIATE RELEASE:
Published January 7, 2016
Local developer David Matthews of Matthews, LLC has announced the purchase of the former Madison Center for Children, a colorful 77,000 SF building along the East Bank trail in downtown South Bend. The seven-acre purchase on Niles Avenue includes 1,250 feet of river frontage, an unofficial dog park and two acres across the street.
The architecturally unique, three-story medical office building once housed children with mild health issues and acute health concerns. The property was part of the former Madison Center campus development, which included several office buildings, hospitals, clubhouse, and medical and professional office buildings.
Matthews, LLC, best known for its commitment to the East Bank community through high-market residential and commercial developments, sees the purchase as another piece to a larger master plan for the area. With approximately 17,000 SF of first floor commercial space, space for 70-90 mid-market residential units, a fully furnished commercial kitchen and cafeteria, and a gymnasium with a full length basketball court, the building has the potential to either go commercial, residential, or a combination of the two. It is too soon to determine which route Matthews, LLC will pursue, but the company is open to ideas and has begun a community discussion online for insight.
"For the past decade the building has been very lowly utilized. Now it's our turn to make it an active, lively place."
Parties interested in leasing commercial space or with general interest in the development may contact Matthews, LLC via email at [email protected], by phone at (574) 607-8008, or stop by their office inside the Emporium building: 121 S. Niles Ave., South Bend, IN 46617.